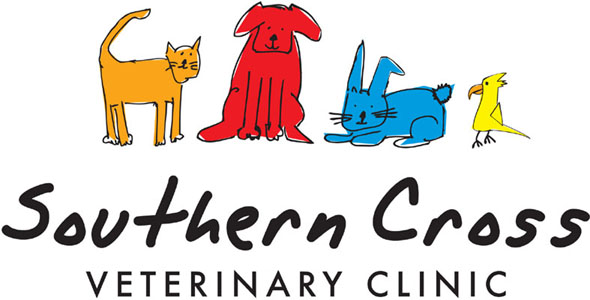 We would love to share your news on this page. Please let us know about special events, achievements and your pet's latest bout of mischief by sending your news to scvc@corpdial.co.za.
To a dog you're family, to a cat you're staff. Unknown
Money will buy you a pretty good dog, but it won't buy the wag of his tail. Josh Billings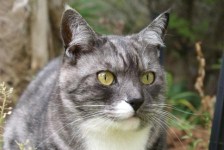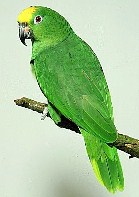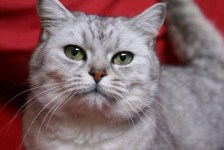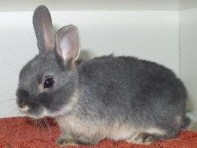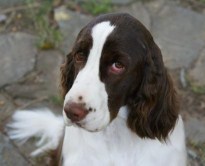 Check out our
online shop
. You can collect your purchases at the practice or have them delivered to your door.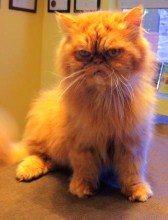 Rusty suddenly lost the use of both of his hind legs. After several weeks of acupuncture, Rusty could walk again.
Read his story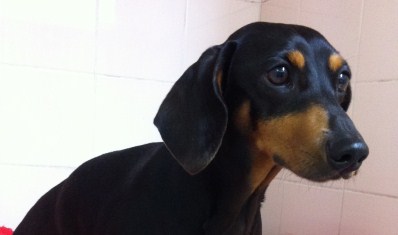 My beloved Dachshund "Mozart" who is six and a half years old and who loved to jump up on my bed in the early morning to wake me very suddenly was unable to do this one morning and when I picked him up he cried out in pain. After two days he was totally paralysed in his hind legs and unable to walk at all.
Read more about Mozart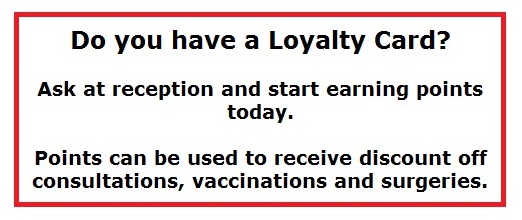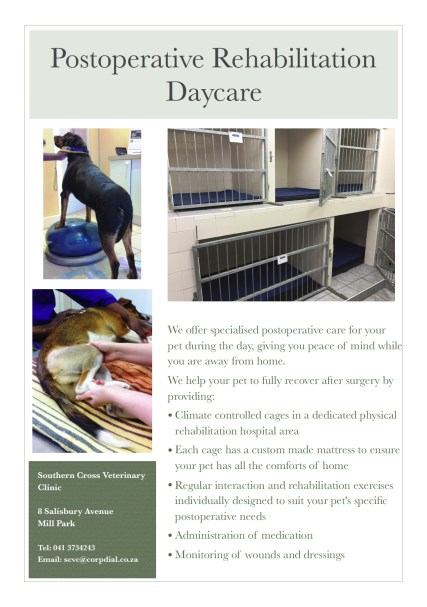 POSTOPERATIVE REHABILITATION DAYCARE

We offer specialised postoperative care for your pet during the day, giving you peace of mind while you are away from home.

We help your pet to fully recover after surgery by providing:

Climate controlled cages in a dedicated physical rehabilitation hospital area
Each cage has a custom made mattress to ensure your pet has all the comforts of home
Regular interaction and rehabilitation exercises individually designed to suit your pet's specific postoperative needs
Administration of medication
Monitoring of wounds and dressings

We also have a range of collapsible cages available to hire so that, if necessary, you can keep your pet confined at home.