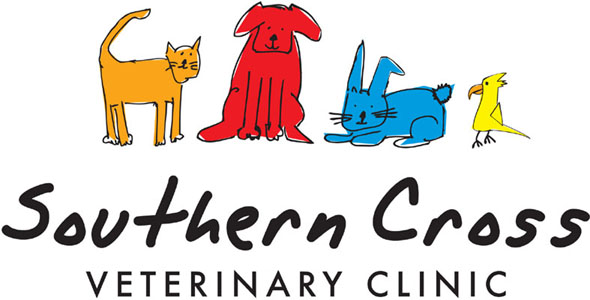 WEIGHT CLINIC

Can you still feel your pet's ribs?
Can you still see your pet's waist?
Does your pet suffer from tiredness or shortness of breath?

Unfortunately, obesity is becoming a huge health problem among our pets as it can lead to diabetes, heart disease, arthritis ......

Karen and the Southern Cross team will be happy to advise you on a weight management programme for your pet and help you at your pet's regular weigh ins.
SENIOR HEALTH CLINIC


Ageing is a process of changes to the body. Middle-aged pets start undergoing ageing processes which become obvious when your pet is seen as a senior (7 years old, depending on size and breed).
Ageing can be managed by understanding the changes occurring and acting on them before too much damage is done. Senior health checks (at least once a year) can lead to early detection of any age related problem. Regular blood tests to monitor your pet's organ function can be done at the clinic. If your pet is over 7 years old, we recommend a blood test prior to an anaesthetic and also use a drip during any procedure.
Contact us
to make an appointment at our Senior Clinic.
PUPPY SCHOOL


Please enrol your new puppy in our socialisation classes at our Puppy School. Classes are held in our garden on a Saturday morning by Tracey who is a veterinary nurse. Your puppy will have so much fun and you will be given lots of information and instruction. We find that puppies who have attended the classes will love their future trips to our practice.
Contact us or Tracey (083 3202832) for more information
Read more about our Puppy School
DOG BATHING


We offer a dog bathing service every morning during weekdays, weather permitting. You can choose a shampoo for your dog or ask one of the vets to recommend a shampoo especially if your dog has a skin problem. The dogs are brushed and after their bath, they air dry in one of our outdoor cages. We do not offer clipping or trimming.
Contact us
to make a booking.
FREE NEW PUPPY AND KITTEN CHECK UPS

Please bring your new bundle of joy for a
health check
. Our veterinary nurse or vets will make sure that all is well and check when the next vaccination and deworming is due. You will also be able to purchase all your puppy and kitten accessories. Collect your free Southern Cross Puppy and Kitten Information DVD at reception.
We love meeting your new family member.



TREADMILL EXERCISE FOR YOUR DOG

We offer treadmill exercise sessions for your dog. Our kennel staff supervise your dog on the treadmill. This means that your dog can still receive his essential daily exercise even if you have a very busy schedule. Exercise is also a very important part of your dog's weight management programme. Contact reception to book an exercise session for your dog.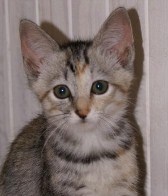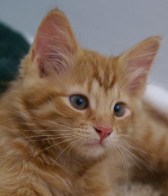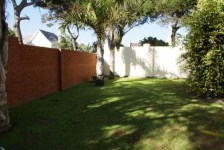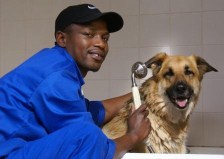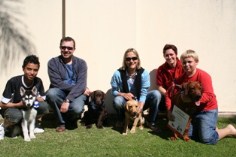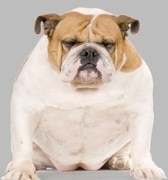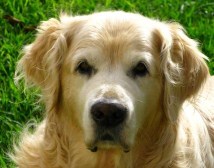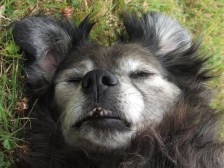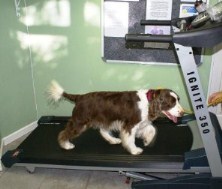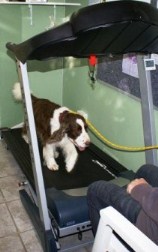 PHYSICAL REHABILITATION
The goal of physical rehabilitation is to give your pet the best quality of life for the longest possible time. Physical rehabilitation speeds up recovery from injury, surgery, or other physical problems. Physical rehabilitation restores the best possible function whether your pet is an athlete living life in the fast lane or enjoys a more laid back lifestyle. In providing physical rehabilitation, we strive to ensure wellness and balance for pets. A well and balanced pet is a healthy and happy pet.
Read more about the conditions which can benefit from physical rehabilitation and the different treatments that we offer
ACUPUNCTURE


Acupuncture is the practise of inserting fine, solid needles into the body for pain relief or, in some cases, to help the body deal with other diseases. Acupuncture works through the nervous system. The needles block the pain messages and encourage the brain and central nervous system to produce more of the bodyís natural painkillers. In conditions that are not painful, acupuncture may help to reset the bodyís normal functioning.
Pain is the most common indication for acupuncture. Usually this means pain associated with arthritis, but also muscle strains, pain secondary to disc disease and bony changes of the spine (spondylosis). Other kinds of pain may also respond. Functional conditions such as constipation and cystitis in cats and irritable bowel type problems, colic and acral lick dermatitis (lick granuloma) in dogs may respond.
Read more about acupuncture for your pet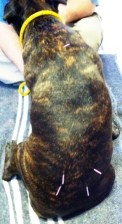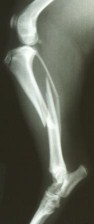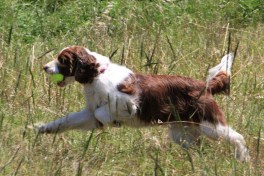 VETERINARY OR ANIMAL CHIROPRACTIC

Veterinary or animal chiropractic is a manual method of treatment used to complement traditional veterinary medicine and surgery. As a manual method of treatment, veterinary chiropractic seeks to restore and maintain the proper functioning of the joints of the spine and extremities. In making adjustments to these joints animal chiropractic aims to ensure the best possible function of your dog or catís nervous system and body. It is therefore a holistic approach, recognising the connection between biomechanical dysfunction and the entire nervous system throughout the body. Veterinary chiropractic can often eliminate the source of acute or chronic pain syndromes.
Animal chiropractic treatment can be used for:
Chronic musculoskeletal problems
Acute problems such as tension or stiffness
Prophylactic treatment to maintain fitness
Maintain soundness in older animals
Enhance performance ability of sport animals
As a complementary treatment for chronic lameness such as arthrosis, spondylosis or tendon/ligament problems like cruciate ligament in the dog.
Read more about veterinary chiropractic for your pet
POSTOPERATIVE REHABILITATION DAYCARE

We offer specialised postoperative care for your pet during the day, giving you peace of mind while you are away from home.

We help your pet to fully recover after surgery by providing:

Climate controlled cages in a dedicated physical rehabilitation hospital area
Each cage has a custom made mattress to ensure your pet has all the comforts of home
Regular interaction and rehabilitation exercises individually designed to suit your pet's specific postoperative needs
Administration of medication
Monitoring of wounds and dressings

We also have a range of collapsible cages available to hire so that, if necessary, you can keep your pet confined at home.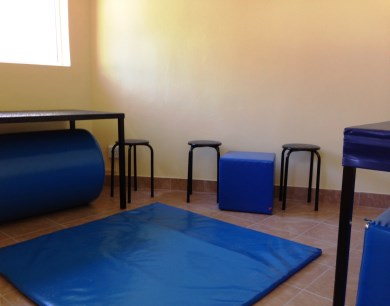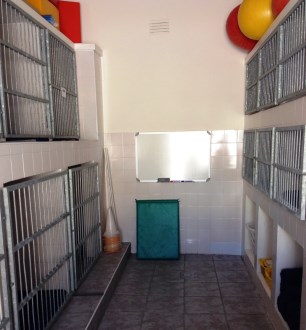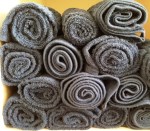 NURSE CLINICS are available with Karen and Jess, our veterinary nurses.

Karen and Jess are available to take appointments: Monday to Friday between 9am and 10am, between 1pm and 3pm and between 4pm and 5.45pm for your convenience. They will also be available on Saturday mornings (9am to 12.45pm).
Please contact reception to book an appointment for:
Puppy and Kitten Advice, Vaccination Advice,
Deworming and Flea Control Advice,
Weight Clinics, Diet Advice,
Pre-Spay and Pre-Neuter Check Ups
Senior Pet Advice, Long Term Arthritis Care,
Dental Check Ups, Diabetic Check Ups,
Microchipping, Nail Clipping,
Post-Op Care, Suture Removal,
Bandage Changing,
Sexing